Revolutionary Platform and 7-Lead ECG Patch for Cardiology and Remote Patient Monitoring
SmartCardia 7L Patch is a breakthrough 7/14 day patch that offers real-time 7-Lead ECG and vitals with SaaS*
Sept. 15, 2023 -
SmartCardia Receives FDA Clearance for its Patch and Cloud Platform
*SmartCardia solution approved as SCaAI patch and cloud platform in Europe (CE Class IIa) - ECG, respiration, SpO2, activity and cloud based arrhythmia detection.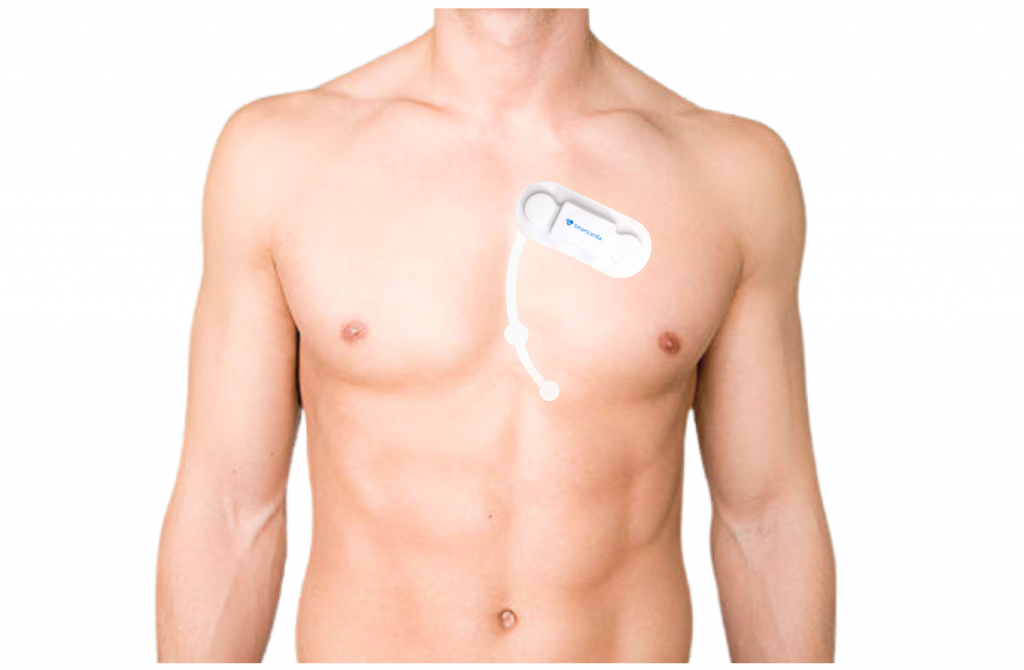 Why Choose SmartCardia 7L Patch?
Excellent accuracy in detecting cardiac arrhythmias, thanks to seven ECG leads – excellent P-wave, QRS beat morphology and ultra-low noise ECG.
SmartCardia's SmartNeuralNet, a world-leading machine learning technology powers the patch and cloud. Important cardiac arrhythmia events and patient deterioration are automatically detected, immediately notifying the clinicians. The platform is developed from millions of ECG segments annotated by cardiologists and certified cardiac technicians.
All 7 ECG leads are transmitted in near real-time to the cloud, along with the vitals  measured for 7/14 days.  The data is available in real time on secure cloud for immediate action by hospital staff and clinicians.
Allows for remote transition from Holter to Extended Holter or Mobile Cardiac Telemetry, allowing for continuity of care and ease of use. You can start a patient on a holter service and switch remotely to a mobile cardiac telemetry after that, without patient revisit.
100% of the ECG data, not just events is transmitted live, and the automated analysis is performed on the full-disclosure data. Full disclosure analysis allows for highly accurate arrhythmia detection. Easy navigation on the cloud allows the clinician to quickly view and analyze ECG.
The cable-free skin friendly patch is shower/water-proof. A single patch can stay for 14 days.
All in one solution for your patients
Single patch serves different service types:
Mobile Cardiac Telemetry and Remote Patient Monitoring
Holter
Extended Holter and
Event Monitoring
The sensor is re-usable across patients and does not require charging.
Main device features and parameters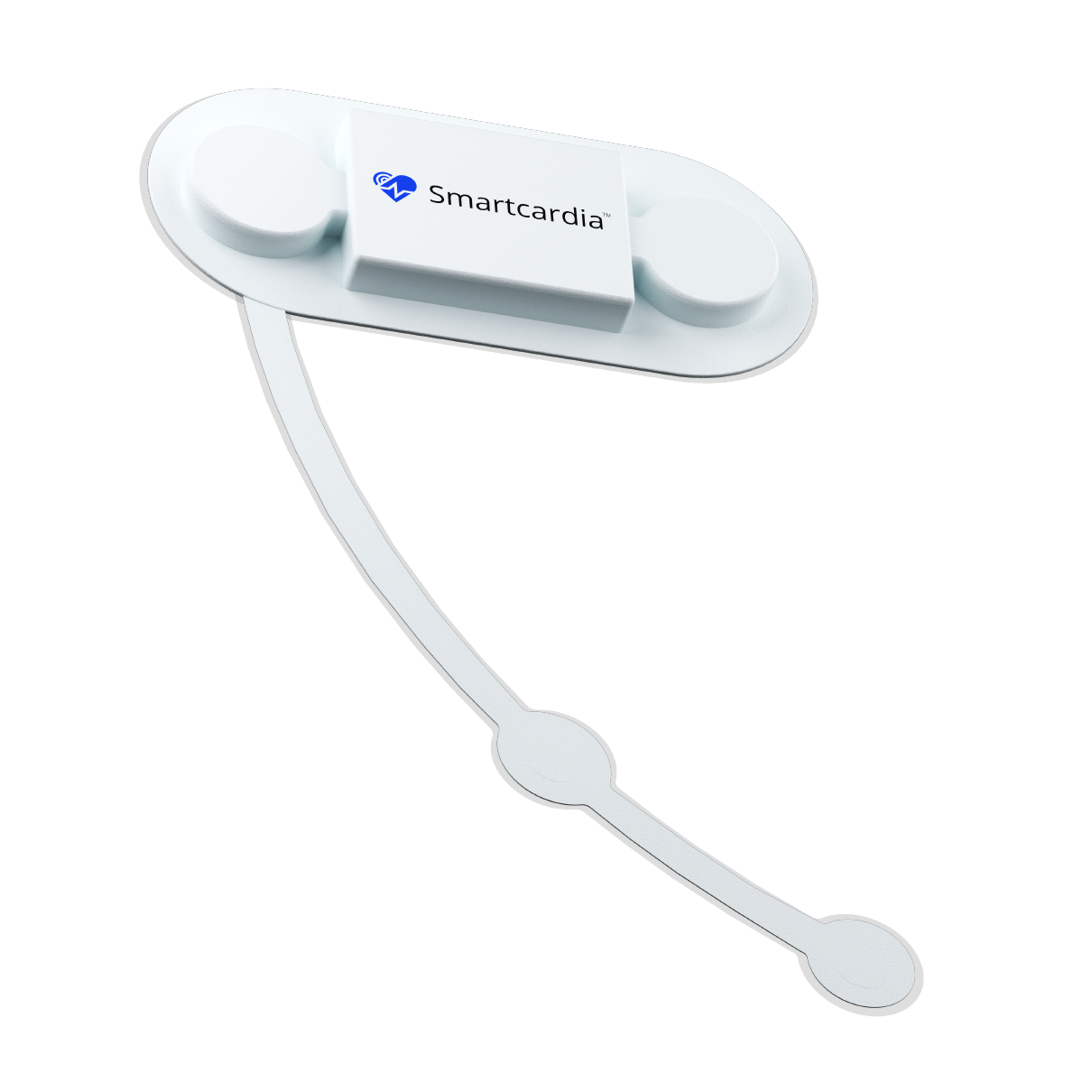 Enhanced Operational Efficiency

Automated transmission and analysis of ECG with minimal manual intervention. Easy to navigate full ECG, beats and rhythms to generate beat level accurate reports. Proven to match manual cardiologist/technician analysis in clinical trials.

Enhanced Financial Efficiency

Re-usable electronic device with low cost disposable patch allows for enhanced financial efficiency in monitoring patients. Dramatically reduced time for analysis also reduces staff cost.

Enhanced Clinical Efficiency

7-lead, full ECG analysis allows for accurate arrhythmia diagnosis. Multiple vitals allows for diagnosis and prediction of patient deterioration.

Complete Spectrum of Patient Monitoring

Platform allows for cardiac screening to post-discharge monitoring to long term remote patient monitoring - all from the same device and cloud platform.
Well-proven with specialists and cardiologists.
Millions of
Patient Hours
TOP Electrophysiologists
100% approval
Clinician Controlled Full Disclosure Data and Dashboard
Get automatic analysis of full disclosure ECG and vitals, with one click arrhythmia display. See not just ECG at events, but any time before and after as well